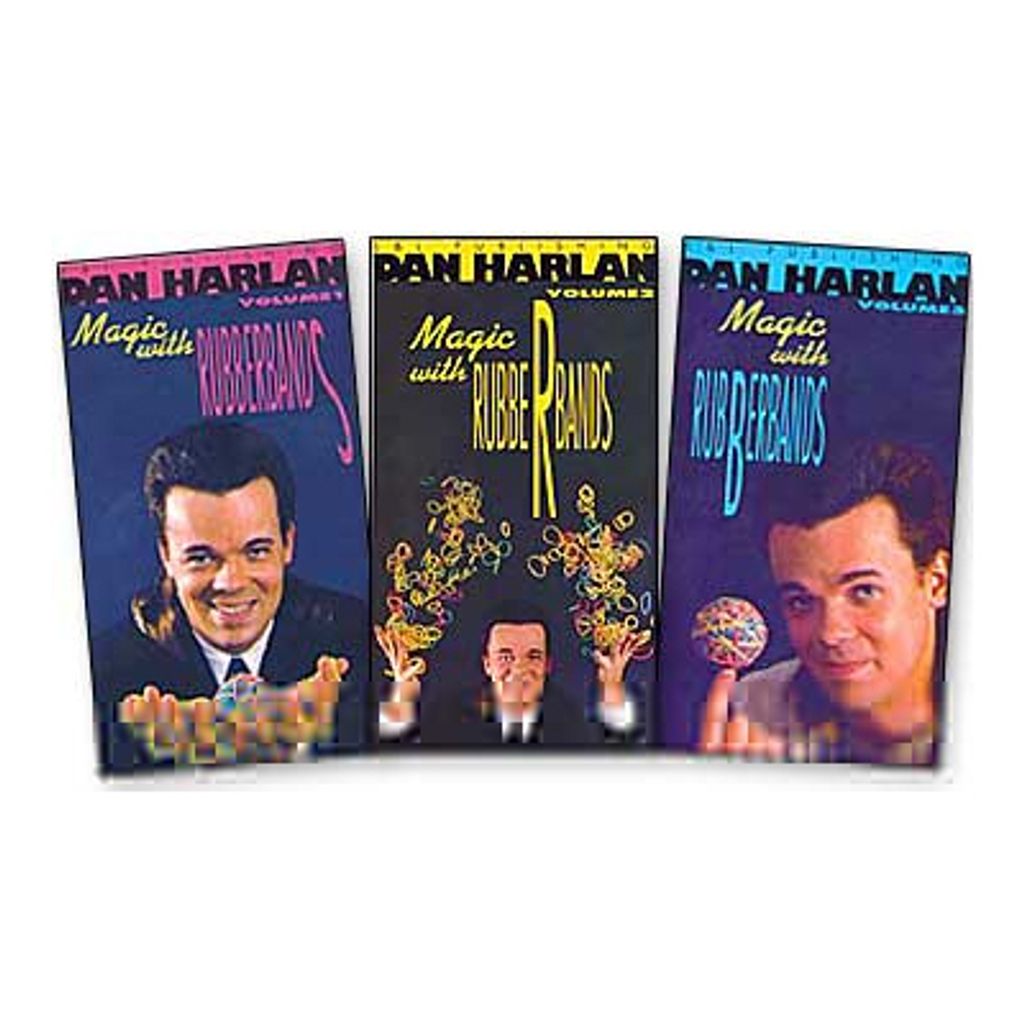 Rubberband Vol #1 by Dan Harlan - DVD
Dan's name was synonymous with the resurgence of rubber band magic when his initial creations were passed among a select few professionals. Now his vast repertoire is respected worldwide, and explained here for you , close up and in detail. Instead of presenting puzzles, or single tricks, Dan has organized this material into sections featuring complementary methods to form fully developed routines ... professional and complete. There are more techniques, subtleties, even flourishes on these three videos than anyone could imagine. With Dan's help you will quickly learn the sometimes seemingly complicated twists and turns with an unparalleled pace, giving you the confidence to perform like a master.
Volume One
Rubber Cuffs; Mark Fitzgerald's Back Two-Gether; Soft Spot; Dave Neighbors' Twice As Crazy; Dave Neighbors' Crazy Link; Crazy Twist Vanish; Donald Carolan's Card Cuffs; Martin Gardner's Climbing Ring; John Swomley's Snap Two; Jeff McBride's Post Modern String Art; Gary Beutler's Appearing Band; Band Parenthood; 2 to 1 Join; Ray Kosby's Recurring Nightmare; 1 to 2 Split; Gary Beutler's Multiple Appearance; Gary Beutler's Tongue Tied; Gary Beutler's Hindu Bands.