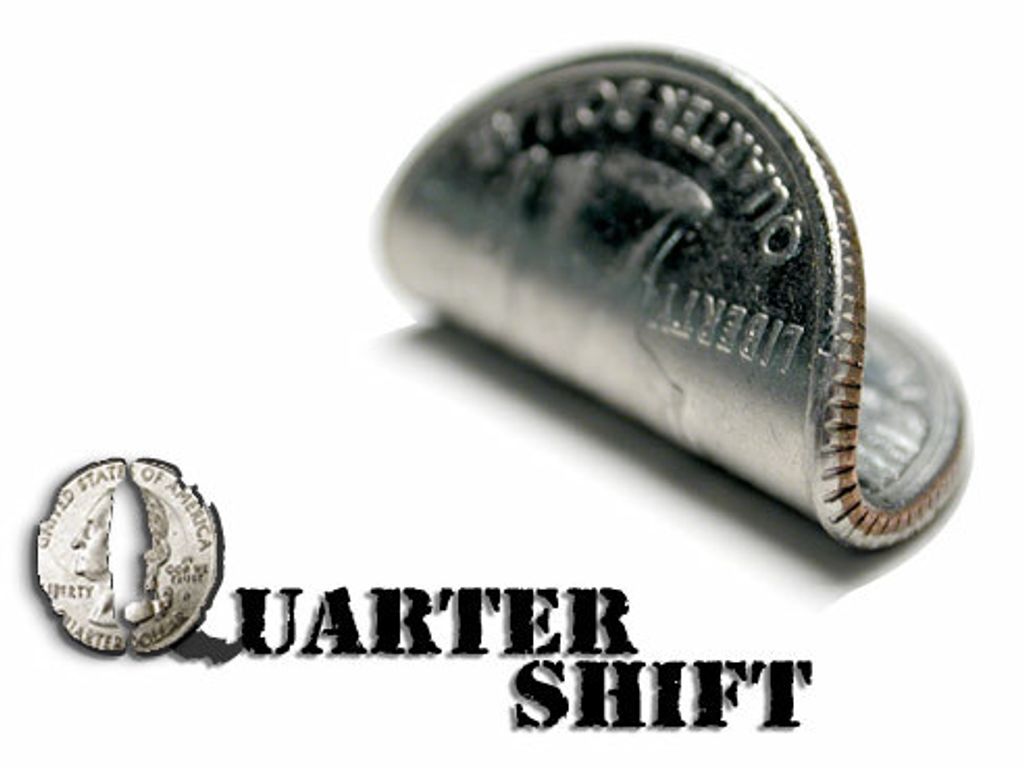 Ready Stock: Quarter Shifter trick
The Quarter Shift is like no other coin available. With it, you actually bend the coin right in front of your spectator. The coin bends VISUALLY, and never leaves the sight of your spectator during the bend! Once bent, you can drop the coin into their hand for inspection. It is truly astonishing!

No "funny" switches. No funny palm off's. No pressure. No heat. No KIDDING!

At the end, both hands are shown empty front and back. This one will fool Magicians and Layman alike!
You can also use the device to do a coin vanish or production.
You have seen a coin melt down through someone's hand but have you ever seen a coin melt UP? That's right! With Quarter Shift, you can do just that!

Add a whole new dimension to your Scotch and Soda routines.

The possibilities are limited only by your imagination. This is the must have coin device to add to your arsenal.
Effect includes specially made coins, complete instructions, and resurfacing material to keep your Quarter Shift like new for a long, long time.
"SILVER SHIFTER TECHNOLOGY DEVELOPED by ARLEN STUDIO"