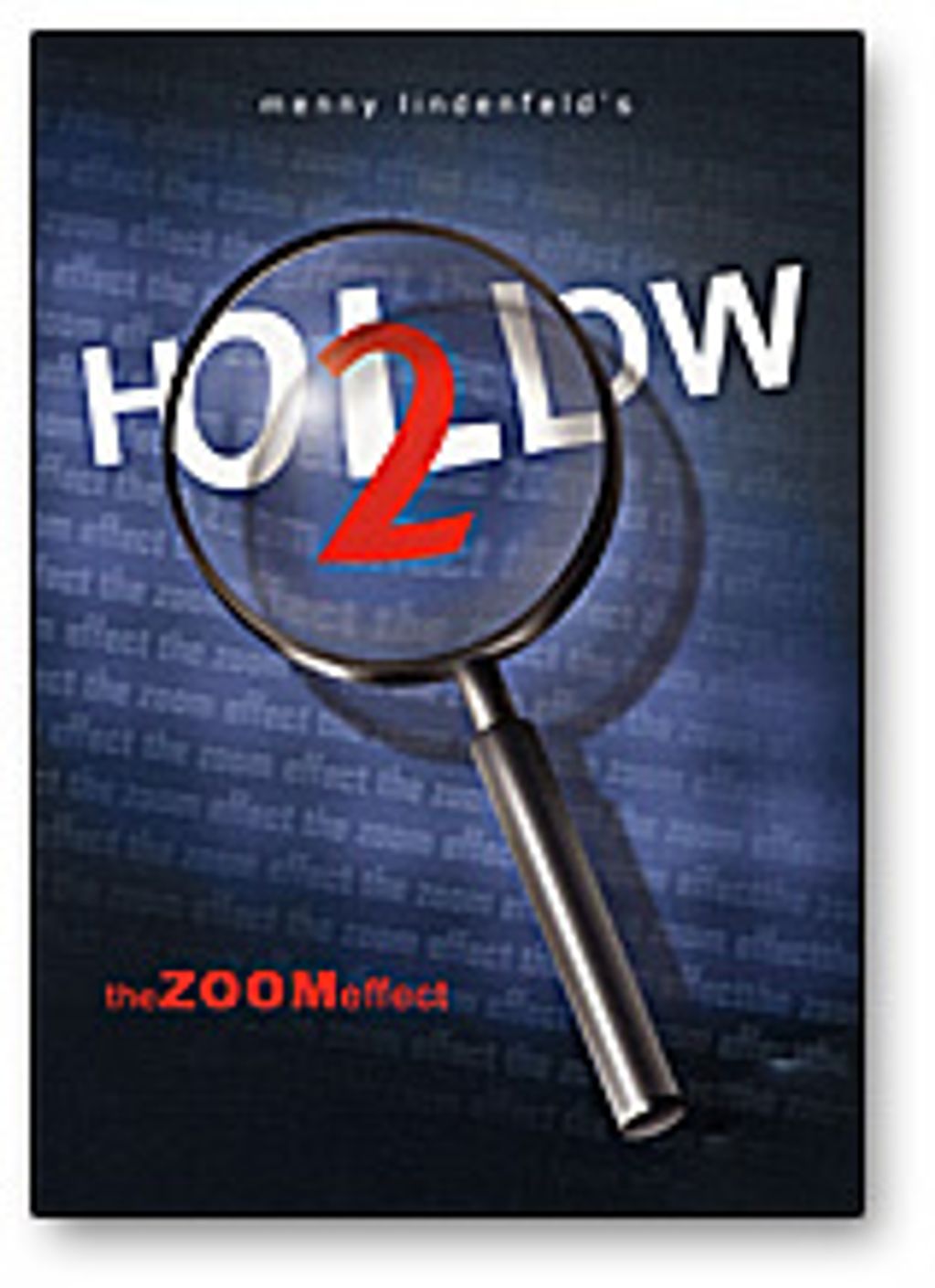 Hollow 2 trick Menny Lindenfeld
If you thought Menny Lindenfeld's original Hollow was good, you're going to love "Hollow 2" even more!

A card punched with a small hole is displayed, and shown on both sides. The performer then removes a magnifying glass and holds it over the hole to let a spectator have a closer look. While the spectator is looking through the glass, the magician moves his finger back and forth under the enlarged hole. While talking about how dramatically things seem to grow under the magnifying glass, the performer holds the glass a bit further away from the card, making the hole look even bigger. When the magnifying glass is removed, the hole has unbelievably grown to a huge size! The performer holds the magnifying glass above the hole again and it visually shrinks back to its original size! Everything is then handed out for examination.

Very visual effect Quick and easy to set-up The perfect follow-up for the original Hollow effect Comes complete with the special hand-made cards on Bicycle stock, magnifying glass and detailed instructions.